Nursing Uniform Store in Calhoun, GA
La Parisienne II Uniform Shop has been providing Calhoun area professionals with the latest medical equipment and highest quality scrubs since 1998! We carry all essential medical uniforms, scrubs and shoes, alongside medical accessories such as blood pressure sets, stethoscopes and scissors. We're the one-stop shop for all your uniform needs in Calhoun, Redbud, Gordon County, Resaca, and Adairsville, GA!
A Nursing Scrub & Hospital Shoe Store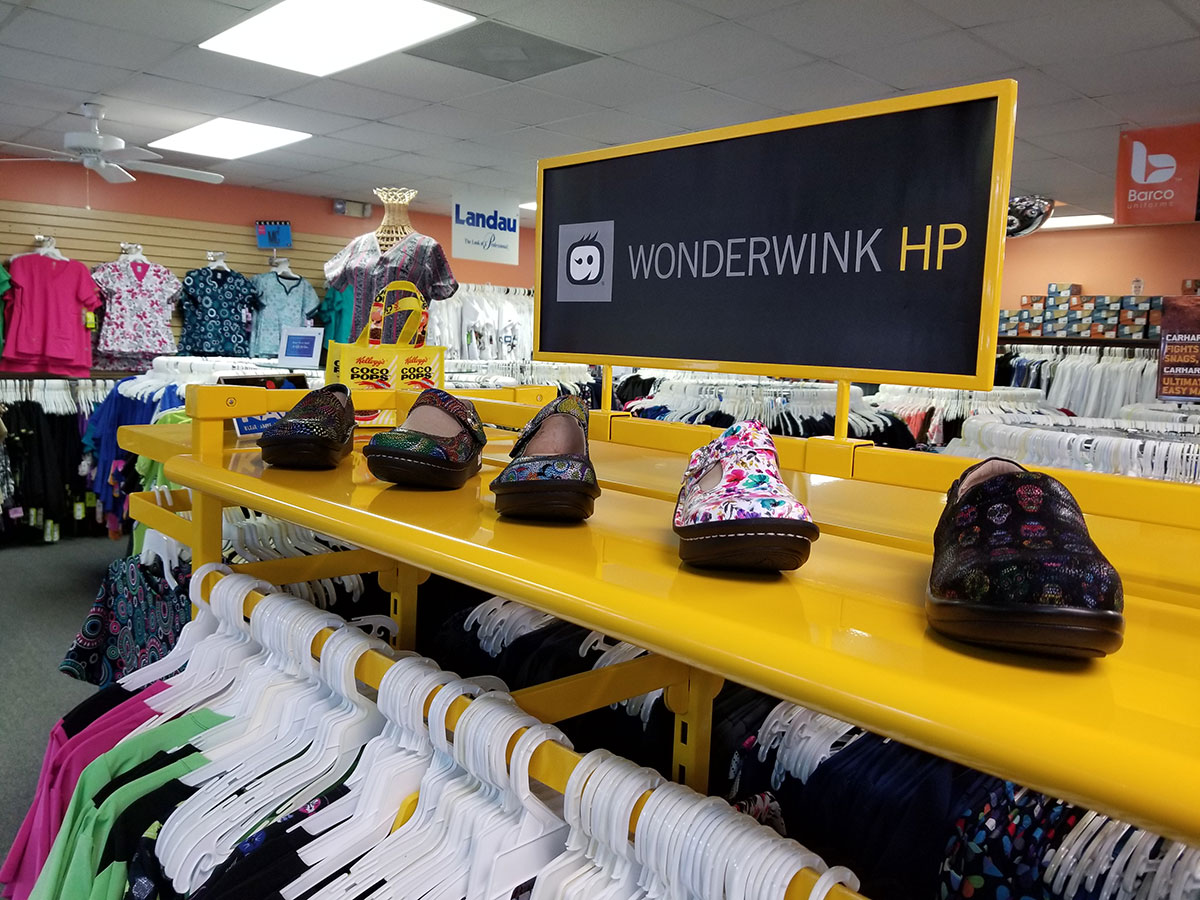 At La Parisienne II Uniform Shop, we have a huge selection of uniforms, shoes and other essentials to fit your closet and budget. At our shop, you'll find a variety of contemporary scrub styles in any size, brand and color you need. We pride ourselves on being a one-stop nursing scrub store in Calhoun, GA, with options to fit every working professional's attire demands. With brands like Barco, Carhartt, Cherokee, Dickies, Koi, Medcouture, Wink and more available, we stock only quality products that will stand up to your daily expectations of them.
Our helpful hospital shoe store staff and huge product selection make us the favorite medical scrub store for Calhoun GA's medical professionals. All the uniforms we carry are all made with you, the professional, in mind. Comfort, durability, style, fit and ease of care are qualities we know you value, and we make it our priority to reflect that in our inventory. Plus, we stock all of the complementary equipment you need to do your job right, including blood pressure sets and stethoscopes. Visit us today to experience our inventory for yourself and see why we're the most popular place for your medical uniform needs.
We also offer custom embroidery, to personalize or brand your uniform.
Our nursing shoe store stocks the largest variety of scrubs and uniforms in the area.
Our inventory contains some of the most popular and proven brand names in the industry.
If you're within 50 miles of Calhoun, GA, we deliver large orders right to your doorstep!
We're a locally-owned and –operated nursing uniform store. We're also a member of National Federation of Independent Business (NFIB).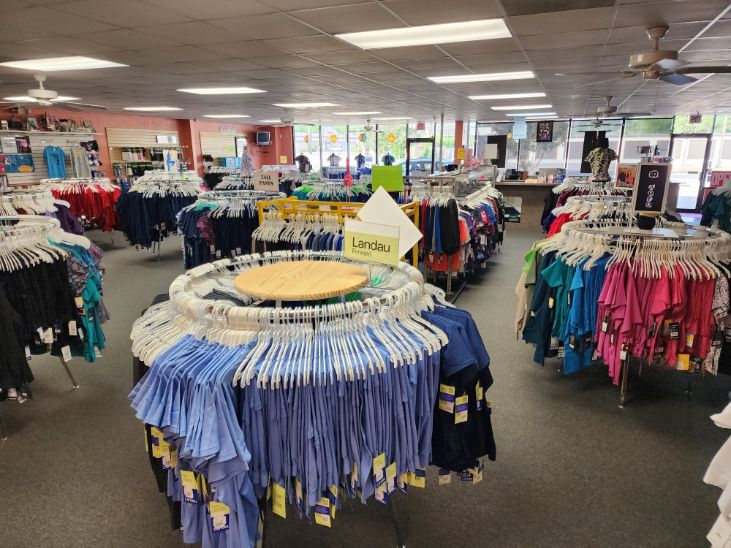 How Can We Help You?
It's our mission to help those who help others be comfortable and confident in their work uniforms. If you have any questions on our nursing shoe store's inventory, please give us a call or visit us today.
Providing the latest in medical scrub store apparel to the following areas:
Gordon County, GA
Bartow County, GA
Cobb County, GA
Whitfield County, GA
Murray County, GA
Calhoun, GA
Resaca, GA
Adairsville, GA
Cartersville, GA
Kennesaw, GA
Marietta, GA
Dalton, GA
Rome, GA
Jasper, GA
Summerville, GA