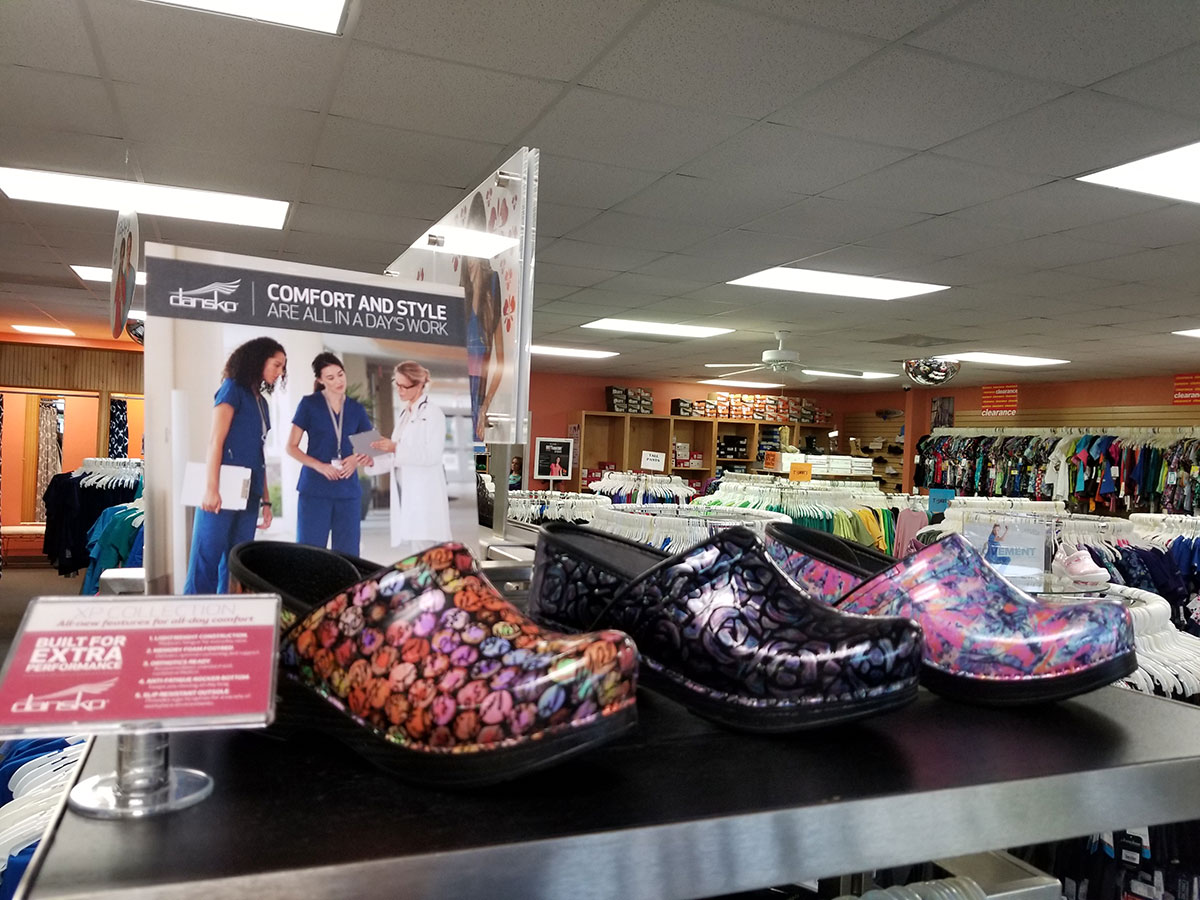 When you visit La Parisienne II Uniform Shop, you're making the decision to shop the largest selection of medical uniforms in Calhoun, Redbud, Gordon County, Resaca, and Adairsville, GA. Our inventory boasts a wide variety of colors, patterns, styles and brands of medical scrubs, nursing shoes and accessories, to match your personal style or the hospital uniforms requirements of your workplace.
We know it's not always easy working as a medical professional. From the long hours to the physical demands, we want to make sure you're as comfortable as possible while you work to make the world a better place. That's why our inventory only includes the highest-quality brands. We make it a point to stock only products that ensure an investment in comfort, durability and style:
Scrubs: Because we offer the widest and largest assortment of medical scrubs in Calhoun, GA, you can be sure you'll find the uniform you need to get the job done in comfort. Our brands are all soft to the touch and made to last, even through the longest of work days. Our inventory is full of industry favorites that include Barco, Carhartt, Dickies, Koi, Medcouture, Wink, Cherokee scrubs, and more!
Shoes: Comfortable shoes make long shifts easier and tired feet happier. We stock Dansko, Alegria, Landau, Nurse Mates and several other brands that design their shoes specifically with medical professionals in mind. Treat your feet today with our selection of traditional, athletic and fashionable shoes to fit any style.
Embroidery: Make your hospital uniforms your own by adding your name or monogram with our professional embroidery services. You choose the font, thread color and placement, and we quickly and accurately do the rest!
We also carry name-brand accessories such as stethoscopes, blood pressure sets and other tools. Not seeing your favorite brand listed? Contact us at 706-624-0666 and let us know. We will work to add it into our already vast inventory of Cherokee scrubs and beyond!